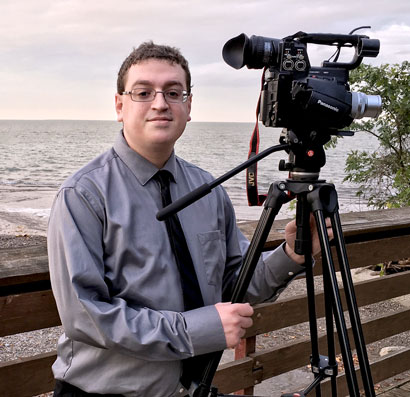 About
Consider my qualifications for your needs in video, film or television production.
Field and post-production video work on projects for leading Greater Cleveland companies and organizations since 2014.
Production work on approximately 250 news broadcasts for BG24 News, filling a variety of roles in both the control room and the studio over three-and-a-half years.
Live event camera work.
Website design and coding.
Print graphics work.
Bachelor of Science in Visual Communication Technology — with an emphasis on video — from Bowling Green State University.