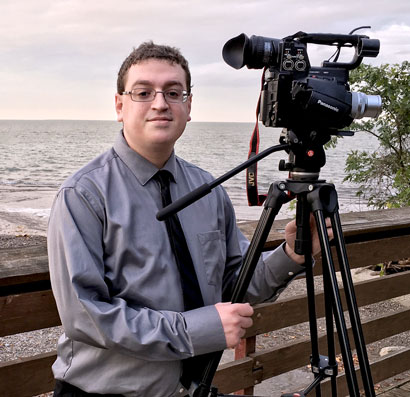 About
Consider my qualifications for your needs in video, film or television production.
Field and post-production video work on projects for leading Greater Cleveland companies and organizations since 2014.
Post Production Assistant for feature film shot in Cleveland.
Production work on approximately 250 news broadcasts, filling a variety of roles in both the control room and the studio over three-and-a-half years.
Film production experience in sound, art/production design, camera, practical effects, and grip/electric.
Live event camera work.
Website design and coding.
Print graphics work.
Bachelor of Science in Visual Communication Technology — with an emphasis on video — from Bowling Green State University.
Month-long Intensive Film Crew Training Workshop, under guidance of established professionals, culminating in production of short film.